LEAD SERVICE LINE REPLACEMENT PROGRAM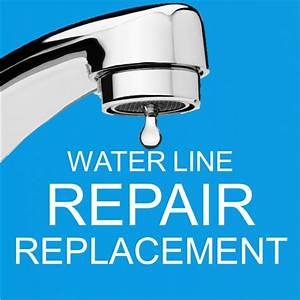 The Village of Beecher, in conjunction with Robinson Engineering and the Illinois E.P.A., are in the beginning stages of a "lead service line replacement program".  This program will replace the lead water service line coming into the residence or business, if there is a lead line, at NO cost to the resident. These lead service lines are in the older sections of town, typically in buildings constructed prior to 1950. Currently, the Village is using a chemical additive to coat the pipes, to protect people from lead. However, the preferred method of keeping the drinking water safe for generations to come is to remove the lead pipes.
We are hopeful that we will be going out for bid in the next few months, and hope to start the project in the spring of 2021. The entire project will be completed in 2023.  This project is being funded by the Illinois E.P.A.
We have begun marking water valves and water mains in the scope of work areas. If you see blue paint in your yard or in front of your property along the road, you may be part of the project scope. In the coming weeks, we will be GPS locating all B-Boxes and Valves in these areas. Each residence will be inspected by the construction crew as time nears. The project scope consists of all residences west of Dixie Highway as well as on Miller Street and Orchard Lane, east of Dixie Highway.
This will be a NO COST benefit to the residents to remove these old lead water service lines, and restoring the area when work has been completed. If you have any questions, please call the Public Works Department at 708-946-3636 Monday thru Friday between 7:00 AM – 3:00 PM.
---
---
VILLAGE BRUSH COLLECTION PROGRAM
Brush collection occurs every Tuesday until late November. The Village would like to remind residents to please follow the rules below to provide an efficient and cost effective brush collection program for Village  residents:
Brush bundles are to be placed out to the roadside by 6:30 a.m. on collection day.  Brush put out the same day of pick-up is not guaranteed to be collected that week.
Grass clippings, leaves, stones or mulch mixed with brush WILL NOT BE PICKED UP. Grass clippings, leaves, thorns and mulch should be disposed of in yard waste bags. Absolutely NO root balls on bushes or shrubs, as this will damage the equipment.
Brush bundles should not exceed 4' wide x 4' tall x 6' long and there must be 2' between each pile if more than one bundle is to be picked up.
Brush is to be stacked in bundles in a neat manner. If brush is not stacked in a neat manner, it will NOT be picked up. All cut ends are to face street in the same direction.
All smaller brush piles shall be tied with twine or placed in cans for the crew to dump into chipper. The machine will be damaged if any other material is used other than twine.
Brush pick-up is intended for branches removed during routine trimming or due to storm damage. Entire trees that have been taken down by a resident or private contractor will NOT be picked up by the Village.
Thank you for your cooperation!
---
---
COVID-19 RESOURCES FOR BEECHER RESIDENTS
---
_________________
Centers for Disease Control and prevention (CDC)
State of Illinois COVID-19 Response   
____________________________________
Please continue to wear masks, practice social distancing and clean frequently touched surfaces to prevent the spread and keep everyone safe!
---