Beecher Police Department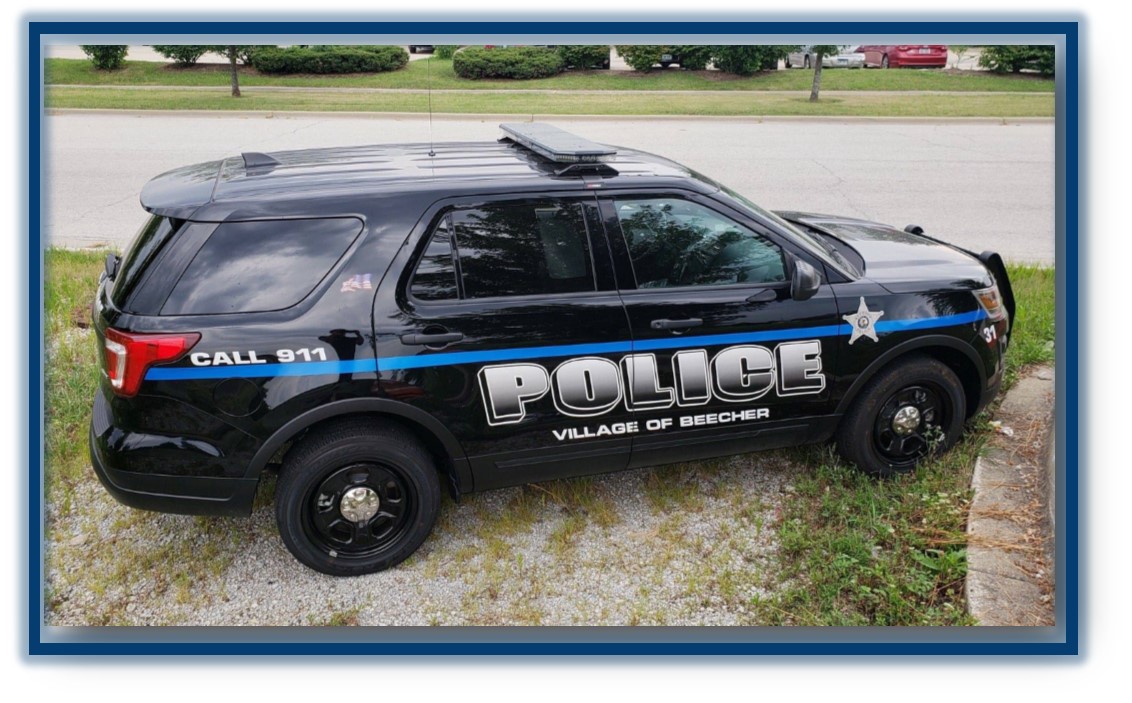 BEECHER POLICE DEPARTMENT
724 Penfield Street
PO Box 1114
Beecher, Illinois 60401
Non-Emergency Number
708-946-6388
Non-Emergency 24-Hour (dispatch) Number
708-946-2341
---
The Beecher Police Department has a proud heritage of service to our fine community and that is evident in our motto, "A proud past and a promising future." Our officers are specifically trained to provide security and law enforcement services to our community in a fair, friendly and efficient manner. We believe in the community policing philosophy and continually strive to bridge the gap between police and citizens. Our mission is to provide responsive, respectful, fair and professional service to all individual contacts and the general public while enforcing the laws of the State of Illinois and ordinances of the Village of Beecher.
The members of the Police Department are more than a collection of employees. It takes a unique and special person to dedicate themselves towards the service and well-being of others. Our police officers and civilian staff are dedicated to public service and maintain the highest values and ethics in addressing all areas of law enforcement while fostering cooperation with citizens, business owners and their staff and other Village employees.
We hope that you will find our community a pleasant and safe place to live, as well as a unique place to visit. Located about 37 miles south of Chicago, Beecher has continued to grow in both residential and commercial properties and also includes an industrial park. As the growth continues, the Village maintains the security and friendliness of a small town.